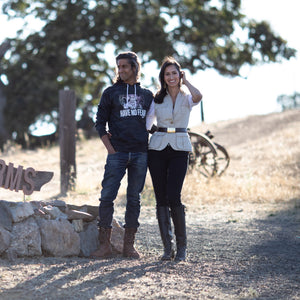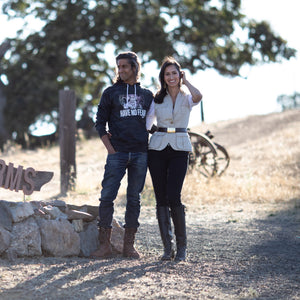 Our Story
After years in the corporate world, we found ourselves unfulfilled and uninspired by our lifestyle. It wasn't enough and we wondered…what else?
We traded our cubicles for a farm and found our respective spiritual paths. Two kids, four cows, four dogs, and a horse later, we've found our harmony. The journey was not easy, nor is it done. We created AGHORI to share our path with others, and for those who enjoy our art and apparel, to share the message onward. Every item reflects a lesson learned, and serves as a reminder of your inner power and limitless possibility.
Divya Rathore
Divya spent nearly a decade working in luxury goods and fashion in Los Angeles and New York. She was originally drawn to the artistic freedom, self-expression, and individuality embodied in the industry. The former marketing executive has deep experience in product development, sales, public relations, and developed partnerships and licensing deals with celebrities, the NBA, NFL, Disney and luxury retailers. 
An avid horsewoman and animal welfare advocate, Divya's lifelong passion for animals and nature is a consistent source of personal and spiritual growth. Divya serves on the boards of Rhodesian Ridgeback Rescue and the local fire department, where she founded the Large Animal Rescue Team.
Vinesh Rathore
An attorney and engineer, Vinesh spent 8 years at Google working as a product counsel and prior to law school was a software engineer at IBM. He embarked on a spiritual path in 2012 when he traveled to India, found his Guru, and first conceived the vision for a cow sanctuary, Dharma Farms. Born and raised in Virginia, he now makes his home in the hills of the Bay Area with Divya and his two boys, Shivraj and Prithviraj.